Smokie
Support: Bonnie And The Jets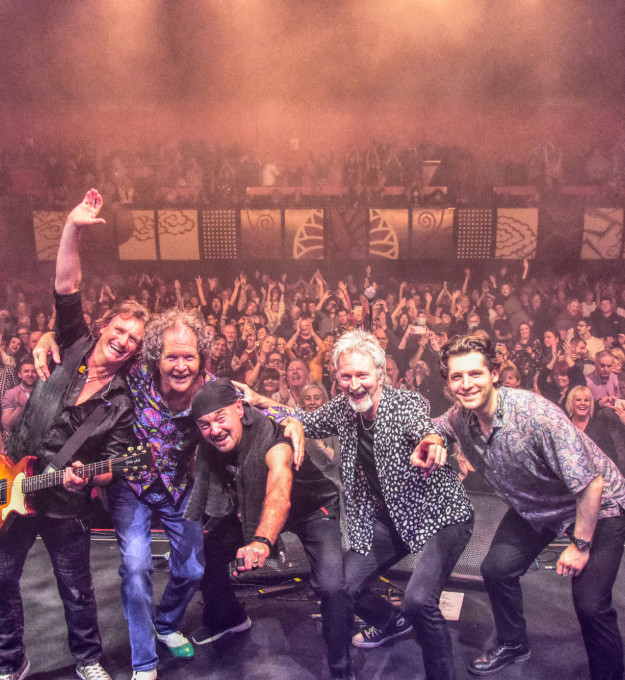 Smokie turnerer i Norge igjen og kommer tilbake til oss!
Smokie er det evig populære bandet som slo gjennom med låten «If You Think You Know How to Love Me» i 1975. Året etter kom megahiten «Living Next Door to Alice» som ble liggende i hele 33 uker på VG-listen, lenger enn Beatles!
Smokie fortsatte å levere store slagere som «Lay Back in the Arms of Someone» og «Have You Ever Seen the Rain» til langt ut på 90-tallet. Siden den gang har Smokie beholdt sin popularitet i Norge, og bandet vender tilbake med jevne mellomrom for å tilfredstille den trofaste fansen.
Smokie har solgt nesten to millioner plater bare i Norge. Det er derfor ingen tvil om at bandet har overvekt i bagasjen av gode, gamle låter som skal spilles for et engasjert publikum også i disse dager.
Support: Bonnie And The Jets
Bonnie and the Jets' sound appeals to those that have been messing around in their parents vinyl collection, or it will make you want to! With some strong references to the sound of the 60s and 70s, the band's uniqueness is something that has to be experienced! As Rune Fredstad from Kulturblekka put it in his review of the debut song Same Old Game; "They are different, distinctive and rather mesmerizing. They are bursting with a collective personality. All of what they do is delivered by a band that obviously doesn't care one bit about being conventional and is going their own way without compromise."
 In September 2021, the bands first single finally saw the light of day and was well received by the audience. The video of the same song made it to the semifinals in the well known contest ISC in the music video category. Since then, the band has released five singles from their awaited album that was released in full on August 19th, 2022.
Bonnie and the Jets have now gotten their own cartoon and have already started working on their second album! It turns out that Bonnie and the Jets is an outstanding live band and lives up to the high hopes many have had after hearing their record. 
On the heals of their recent debut album release, the Soul-Rock band took no time to follow-up with a blazing, brand spanking new song that hits all seven chakras and vibrates the listeners' heartstrings.
"Illusion" was released November 11th.
January 20th this year, their song "Endless Summer" was awarded with the "best song of the year" accolade at the Radio Wig Wam Awards in London! 
Vocals-Caroline "Bonnie" Bonnet
Drums-Eiliv Sagrusten
Guitar, Percussion-Dagfin Hjorth Hovind 
Keys-Kristian Wentzel 
Bass Guitar and vocals-Gert Aanje
Backing vocals- Gabriella Rhedin & Johanna Dahl Bryne